Spring 2015 Fish and Grass Carp Sale
New for this Spring! We are having a fish and grass carp program in the Spring of 2015. We are offering larger fish during our spring program to give them a better chance for survival when placed in a pond that already has an establish predator fish population. Fish orders can be placed until May 8th with a pickup date of May 15th. Order forms can be found on our website or in our office.
2015 Tree and Shrub Seedling Sale Pickup Information
We are finished taking orders for the Spring 2015 Tree and Shrub Seeding sale. Sale of extra stock will be on a first come first serve basis. Pickup will information will be as follows.
Location:
Merchant Building
Niagara County Fairgrounds
4487 Lake Ave (Rt78), Lockport
Friday April 24th- 9:00am to 4:00pm
Saturday April 25th- 9:00am to 12:00pm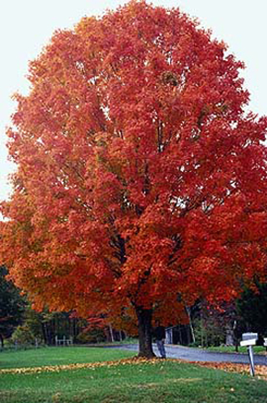 SOIL AND WATER CONSERVATION DISTRICTS (SWCDs)
What is a Conservation District
Conservation districts are local governmental subdivisions established under state law to carry out a program for the conservation, use and development of soil, water and related resources. Districts are resource management agencies, coordinating and implementing resource and environmental programs at the local level in cooperation with federal and state agencies.

History
Conservation districts had their beginning in the 1930s when Congress, in response to national concern over mounting erosion, floods and sky-blackening dust storms that swept across the country, enacted the Soil Conservation Act of 1935. The act stated for the first time a national policy to provide a permanent program for the control and prevention of soil erosion, and directed the Secretary of Agriculture to establish the Soil Conservation Service to implement this policy. The conservation district concept was developed to enlist the cooperation of landowners and occupiers in carrying out the programs authorized by the act.

To encourage local participation in the program, President Roosevelt sent all state governors A Standard State Soil Conservation Districts Law, with a recommendation for enactment of legislation along its lines. On March 3, 1937, Arkansas became the first state to adopt a law modeled on the Standard Act. On August 4, 1937, the first conservation district, the Brown Creek District included the birthplace of Dr. Hugh Hammond Bennett, the first Chief of the Soil Conservation Service - commonly referred to as the father of soil conservation. By 1938, twenty-seven states had followed suit, and by the late 1940s, all fifty states had adopted similar legislation. Districtís laws were adopted in the 1960s by Puerto Rico and the Virgin Islands, and in the 1980s by the District of Columbia, Guam, and the Northern Mariana Islands. The Erie County SWCD was formed on January 1, 1943.

What Do Districts Do?
Districts work with landowners, land managers, local government agencies, and other local interests in addressing a broad spectrum of resource concerns: erosion control, flood prevention, water conservation and use, wetlands, ground water, water quality and quantity, nonpoint source pollution, forestland protection, wildlife, recreation, waste water management and community development.

How Many Districts are There?
In New York, there are 58 conservation districts, one representing each county and five districts represent the boroughs of New York City. Collectively, the 58 districts are represented by the New York Association of Conservation Districts (NYACD). Nationwide, there are approximately 3,000 conservation districts, the number varying from time to time as a result of the combination, division, or the other restructuring of district boundaries. These districts, identified in some states as soil conservation districts, conservation districts, natural resources conservation districts, natural resource districts or resource conservation districts, cover 98 percent of the privately owned land in the fifty states, the District of Columbia, Puerto Rico, the Virgin Islands, the Northern Marian Islands, and Guam.
Niagara County Soil & Water Conservation District
Niagara County is situated in the northwestern part of New York, in the angle between Lake Ontario and the Niagara River. Orleans County and a small portion of Genesee County form the eastern boundary. Tonawanda Creek separates it on the south from Erie County.
The County is roughly rectangular in shape, and contains 349,952 acres or about 547 square miles. Viewed in its physiographic relation to the remainder of New York State, the county occupies portions of two great lake plains, which in this region are separated by a sharp change in level of approximately 200 feet. These are the Ontario and Erie plains, which extend eastward around Lake Ontario and westward into Canada.